Back to Top

News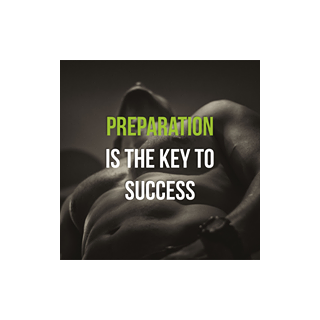 Healthy Eating
19/09/2018
A healthy diet has benefits beyond maintaining weight or weight loss. A diet rich in lean protein, fruit, vegetables,complex carbs and nuts has so many other positives beyong weight management. The secret is preparation. All walks of life could benefit from meal prep.
Fewer cravings!!
A diet rich in complex carbohydrates rather than simple carbs will have a lesser inpact of blood sugar levels. This leads to less sugar crashes an naturally less cravings to induldge in sugary foods. Complex carbs such as brown rice and sweet potatoes will not only help keep you fuller for longer, but are packed with healthy antioxidents, vitamins and minerals. Complex carbs are the perfect in a preworkout meal.
Better enduance and quicker recovery time!
" You can't out train a bad diet" "70% Diet, 30% Gym" "Abs are made in the kitchen"
Whether in the gym, in magazine articles or online we can't escape these sayings. It is no secret that a healthy diet is the key to success in the gym. Without an adequate supply of protein lean muscle just will not grow, with a well balanced healthy diet will aid in quicker recovery time and your goals will be reached sooner too.
Be happier!!
Eating less refined sugar and more fruit and vegetables is proven to improve mood and wellbeing. Kale for example has more calcium than milk and is rich in phytonutrients which help ease inflammation and improve liver detox ability. Bananas, tomatoes, pinapples and kiwi contain high amounts of serotonin which improves mood.
Healthy eating and meal prep doesn't have to be complicated or even expensive. Check out or range of ready built plans http://www.simplyprepmeals.co.uk/order here. We have a plan whatever your goals are...such as buiding muscle, fat loss or even low carb plans. Our fitness food and diet meals are cooked fresh daily and delivered cool and free to your door!
---
Diet meals and weight loss packages delivered
18/11/2017
Dieting is no easy task, especially after a long day at work or a hard session at the gym. The last thing any of us want to do is start putting together a healthy meal. At this point we often search for quick solutions: maybe a takeaway or ready meal- which will certainly start to undo your hard work and efforts. Besides, I'm sure I can speak for most of us in saying we are trying to cut unhealthy food from our diet.
At Simply Prep Meals we know constantly hitting your food goals is a task in itself, so we have eliminated everything from the thinking about what to buy right down to preparing, weighing and even washing up! By, having your diet meals delivered.
Our packages come in 2 formats, you can build your own diet meals; by choosing combinations that fit with your daily calorie allowance or you can choose one of our fat loss packages - which are specifically tailor made for fat loss. Either way these diet meals will give you exactly what your body needs, especially after a strenuous workout.
Having your healthy diet meals delivered to your door is a service that will save you not only time but above all avoid temptation.
Our diet meal delivery service is convenient and time saving, simply order your diet meals online at your leisure and we will deliver them cool and fresh to your door. Our diet meals are healthy, we have created all our seasonings and sauces ourselves, so no hidden nasties. Everything is pre-measured, we weigh everything so you don't have to, plus, we provide a full nutritional breakdown of all our meals so, you know exactly what you are eating. Also our wide variety of healthy diet meal combinations means there's also less chance of getting bored and more chance of sticking to your diet.
Make dieting that bit easy by having your diet meals delivered today, and with Simply Prep Meals delivery is always free! Check out our packages on our order page..
---
Eat Your Greens!
29/10/2017
"Eat Your Greens!"
Who didn't hear that as a child? As we all know now that was good advice, so whether you sneak green leafy veg into a smoothie or toss them in a salad or enjoy them in one of our healthy ready to eat meals. Green leafy veg boast loads of benefits...Here's a few...
1. They keep us looking young....packed with vitamin K, which is crucial in preventing age-related conditions, such as bone fagility and cardiovascular disease. A 100 gram portion of kale contains four times the RDA of vitamin k!
2. Lower cholesterol by binding with bile acid to help aid digestion of fats.
3. Aid eye health as they are packed full of carotenoids, lutein and zeaxanthan which filter high energy light which may cause eye damage.
4. Help fuel your body due to the high content of B vitamins-which help convert carbs from food into energy.
5.Packed full of calcium which is great for bone health.
6. Help prevent colon cancer due to their fibrous texture and content.
Just one of our healthy meals with Kale would give you a great start to getting your in take of green leafy veg up, if your not a great fan try our breakfast fritatta where we carefully blend them with roast peppers....
---
The benefits of using a food prep delivery service
09/09/2017
The benefits of buying healthy meals online.
This time of year, the days are just getting busier and busier. Work, school, studying, housework, exercise and relaxation all have to somehow be crammed into 24 hours, and sometimes meal skipping becomes a reality. When you're that busy, who has the time to buy ingredients and prepare a meal with precise nutritional values that coincides with your regular diet?
Here at Simply Prep, we aim to provide the best quality meals, all packaged, prepared and ready for delivery to your door step, all through our online ordering service. Buying healthy meals online is the quick and most efficient alternative to skipping meals, but what are the other benefits of a meal delivery service?
Time
As mentioned before, time is unfortunately a limited resource that nobody can afford to waste. Thankfully, buying meals is much easier than trying to buy back time
With Simply prep, you can order up to 6 healthy meals a day for 7 days, that's a total of 42 hassle free meals delivered to your doorstep with no effort required on your behalf. Every meal is packaged and prepared by our award winning Chef to the highest standard, so you don't have to worry about sacrificing quality for efficiency. Deliveries take place every Wednesday, Thursday and Friday, giving you time to decide your plan without having to worry about one set delivery date.
Money and (dreaded) grocery shopping
Let's be realistic, nobody enjoys grocery shopping. Half of the time, people walk around with a list of 5 or 6 things, and end up taking home a car boot full of food that they will eventually end up throwing away. Not only is it a waste of food, but it's also a waste of money. At Simply prep, it costs only £79.99 to buy our 3 healthy meals a day for 5 days plan.
Compared to your weekly shop, let's say you spend £100 a week, you're saving around £80 a month on food alone, without even including the money saved on travel and the time and effort saved out of your day. Buying your healthy meals online is the ultimate alternative to impulse buying during grocery shopping.
Cooking and having foods that stick with your dietary needs
Unless you enjoy the entire cooking process, including the preparation and clean up parts, it's fair to say that cooking can be stressful, especially when the end result isn't as rewarding as you'd hoped it would be.
We recognise this, and through our online service, we can eliminate the cooking process for you all together, buying you back time, money, and hopefully reducing your daily stress levels a little.Our wide range of meals, including breakfast options, lunch meals and treat, ensures that whatever nutritional values you're looking for, we will provide you with healthy meals that suit your diet. By cooperating with our Chef, a diet plan can be made to coincide with your lifestyle. Whether building up muscle or reducing fat is your aim, through our online service you can buy meals that suits your plan; what you eat is entirely your choice.
---
The importance of nutrition
05/08/2017
Importance of nutrition.

Nutrients are essential to maintaining a healthy body that can work to its maximum capacity.
Nutrition is a term used to describe what the food we eat does inside of our bodies, and
there are six main nutrient groups that can be found within foods. A balance of appropriate
amounts of food from each group is essential to ensuring that our bodies stay healthy and
allow each nutrient to perform its main purpose effectively within our bodies.

What are the 6 main nutrients?

Carbohydrates, Protein, Fats, Vitamins, Minerals and Water are widely regarded as the 6
main nutrients, although some like to group Micro and Macro's together to make a clearer
plan of which are the most and least important nutrients to incorporate into our diets.
How should we be incorporating these nutrients into our diets?
Of course, we should all be drinking lots of water regardless of whether we are sticking to a
strict dietary plan or not. In the UK, the recommended amount of water is between 6-8
glasses of water per day, and that's just to ensure that our cells perform osmosis effectively,
as too much water or too little can cause cells to burst or shrivel up.
Fats can be found within most foods, but a great example is our own paprika salmon, which
contains 19g of fat.Again for Carbs and Protein, our menu here at Simply Prep provides a
broad range of carb high meals such as our sweet potato wedges which contains 30g of
carbs, and high protein meals such as our Chicken Curry, which contains 38.4g of protein.As
for vitamins and minerals, these can be found within many foods. For example, Fish is high
in vitamin D while many natural foods will be rich in minerals, such as Potassium and
Calcium.

How much of each nutrient is needed to stay healthy?

Unfortunately, like many things to do with dieting and health, the answer is not as simple as
a set number. The real answer is that is depends upon the workout regiment and the weight
of the person. For example, a bodybuilder would need more protein than a normal dieter, but
a smaller body builder would need a vastly different quantity of nutrients to an already
muscular and fit bodybuilder.
The only set recommendation is for water intake, and this is just a rough estimate for the
"average" person. Those who have a higher salt intake need more water than those who eat
very little salt in their diet, so again the nutrient intake really does recommend on everything
you eat, which is where our services come in handy.

How can Simply Prep help me monitor my nutrients intake?

Here at Simply Prep, our main aim is to assist you in creating or maintaining a suitable diet
for your lifestyle. While it's evident here that nutrition can be tricky, our meals are tailor made
to your preferences. Want more vegetables instead of carbs? That's no problem at all. Want
to ensure you're meeting your specific protein goal? We can help with that. Whatever your
dietary and nutritional requirements demand, we can help you achieve your goals towards a
healthier and stronger body.
---
Carbohydrates - Good and Bad
17/07/2017
Athletes, bodybuilders and people who practice sport in general understand the crucial role carbohydrates play in their diet. This type of macronutrient is important as it provides the necessary energy our bodies require. However, not all carbohydrate sources are good for your body and goals. The unhealthy carbs are found in fast food, sodas, pastries, candy and sweeteners.
How can we help?
This is where we come with our healthy sources of carbs – white and brown rice, couscous, new and sweet potatoes, and whole-wheat pasta! Which carbs are good and which bad? One way to distinguish between good and bad carbs is by checking their sugar levels. 140 grams of sweet potato wedges have approximately 5 grams of sugar, while milk chocolate candy has more than 70 grams!

Another distinguishing feature of good carbs is that they are normally rich in micronutrients – Vitamins and Minerals. For example, 140 grams of new potatoes contain about 0.50 mg of Vitamin B6 which would make 32% of your daily Vitamin B6 intake. New potatoes are also rich in Vitamin C and they can supply you with 22% of your daily Vitamin C intake.
Complex versus Simple carbs
You might have come across the terms complex and simple carbs. Complex carbohydrates are the good ones discussed in the previous two paragraphs, while the simple ones are the carbs that contain easily digestible sugar in vast amounts. According to surveys conducted by nutrition.org.uk, our consumption of complex carbs is 60% less than what is recommended.

Let's demonstrate visually which one is complex and which simple. Take one spoon of sugar and another one of rice, pour them into two different saucepans, then fill the saucepans with hot water and wait. The first to mix with the water is a source of simple carbohydrates – let us know if you have any observations.
Generally, your daily amount of good carbs would be 45% to 65% of your total calorie intake. However, this can vary depending on the type of diet you follow, how active you are and your overall goals. One thing to remember is that no matter what targets you have set in place, good carbs will remain the healthiest option for your body and overall results.
---
The importance of adequate protein for building muscle.
03/07/2017
The importance of adequate protein for building muscle
When building muscle mass, it's important to consider your diet and your intake of macronutrients: fat, carbohydrates and protein. Protein intake is one of the most crucial elements of building muscle mass, however the body doesn't store protein like it does carbohydrates and fat, so regular intake and the appropriate quantity size is important.
What does protein do?
Protein has many uses, but it primarily builds muscle and repairs and maintains tissue within the body. The intake of adequate protein ensures that our muscle mass doesn't decay, and ensures any damage taken to the muscle is repaired and replaced.
The process of body building through intense training puts great amounts of stress on muscles, meaning bodybuilders are the most prone to muscle damage and tears in tissue, if they do not have enough protein to combat the strain their body is going through.
What if not enough protein is taken, and how much is enough for bodybuilders?
The amount of adequate protein intake depends on the amount of muscle mass you want to build. For bodybuilders and those who are putting their muscles under intense strain, it's recommended that around 1 gram of protein is taken per pound of body weight.
This may sound like a lot, but torn muscle that isn't repaired due to lack of protein can lead to lifelong problems, and can cause the risk of further injury.Damaged muscle tissue will begin to decay if it's not repaired, and so for those who are at the highest risk of muscle damage, an adequate amount of protein is essential to staying healthy.
How can I incorporate an adequate amount of protein into my diet?
During our busy days, it's sometimes difficult to constantly keep track of the nutritional intake in our diets, making the bodybuilding process more complex than just maintaining a steady pattern of exercise. Unfortunately, exercising alone is not enough to ensure muscle mass is maintained and built upon, as our bodies are so reliant upon protein.
Our three stage meals here at Simply Prep ensure that with every meal, your dietary requirements are met. For those who are looking for a carb free meal that's high in both protein and energy, our selection of flavoured chicken, including Tandoori and Mediterranean herb, containing 35g of protein per every 150g servings, is a perfect way of incorporating protein into your everyday.Alternatively, for those looking for a high energy and protein count along with carbohydrates, our Turkey breast meatballs contain 40g of protein per 150g serving, along with 10g of Carbs and contains 172 kcals.
Meat and fish are the main traditional ways that we can incorporate protein into our diets, but our vegetarian dishes such as our vegetarian chilli and quorn stir-fry, provide 22g and 20g of protein respectively, without these key ingredients. Our chocolate and berry protein pancakes are a great way to incorporate protein into your breakfast, with 31.5g of protein per portion.
---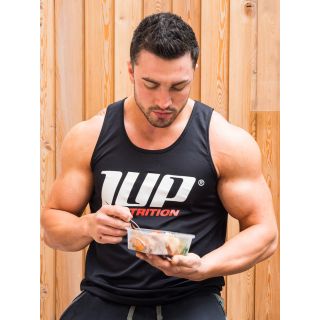 Welcome to Simply Prep!
20/05/2017
Welcome to Simply Prep!
So, the importance of a good diet is paramount whether you're a bodybuilder, athlete, personal trainer or just wanting a cleaner healthier life style.
The right amount of macro nutrients are essential for good health, and this is where it can get confusing and complicated aswell as time consuming.
At Simply Prep our ethos is simple, we provide good, clean, healthy, nutritionally balanced meals that taste great!
---