Testimonials
Coventry City Football Club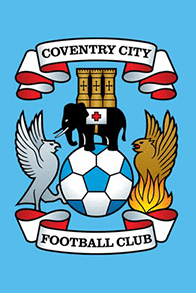 Simply Prep Meals have been a fantastic addition to Coventry City Football Club. Lou and her team came in at late notice last season and have provided a great service ever since.
Simply Prep Meals provide the players and staff with two high quality, nutritious, meals per day (breakfast and lunch), which aids with the recovery and preparation for a busy training and match schedule.
We are in regular communication with Simply Prep Meals, they accommodate all of our needs and meet the high standards of Coventry City Football Club, even with last minute changes to schedules and dietary requirements.
I look forward to carrying on our relationship with Simply Prep Meals.
Dave Boddy
Chief Executive Officer
Coventry City Football Club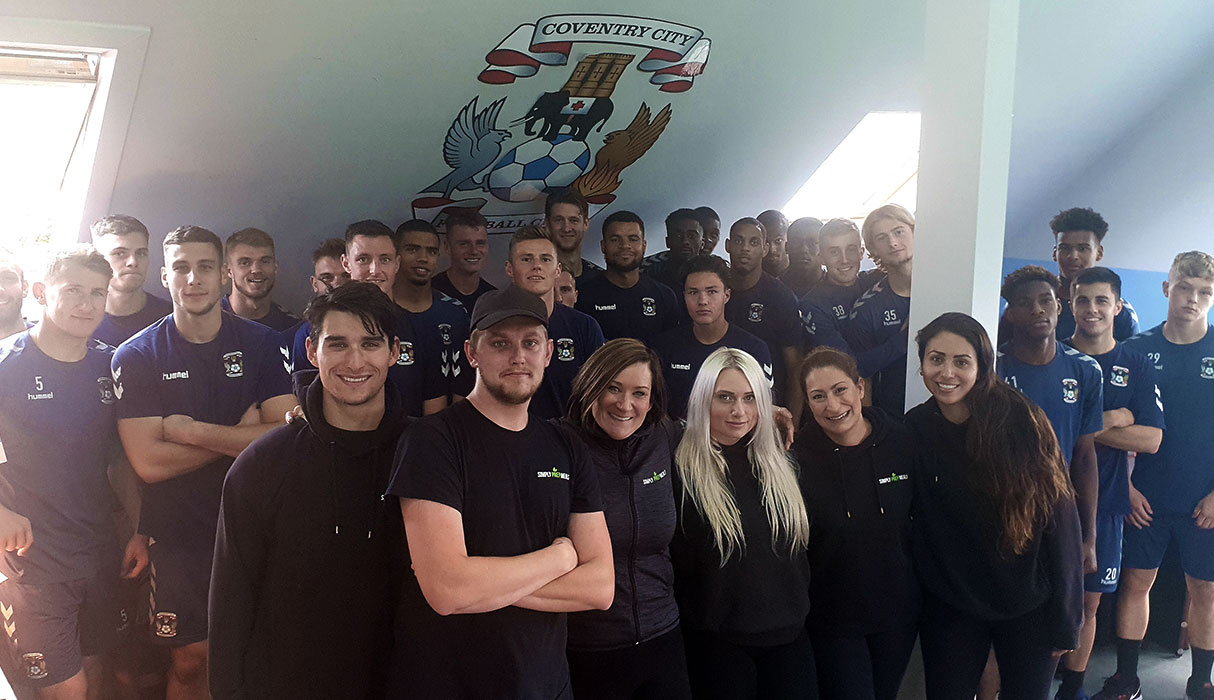 Shay Aminzadeh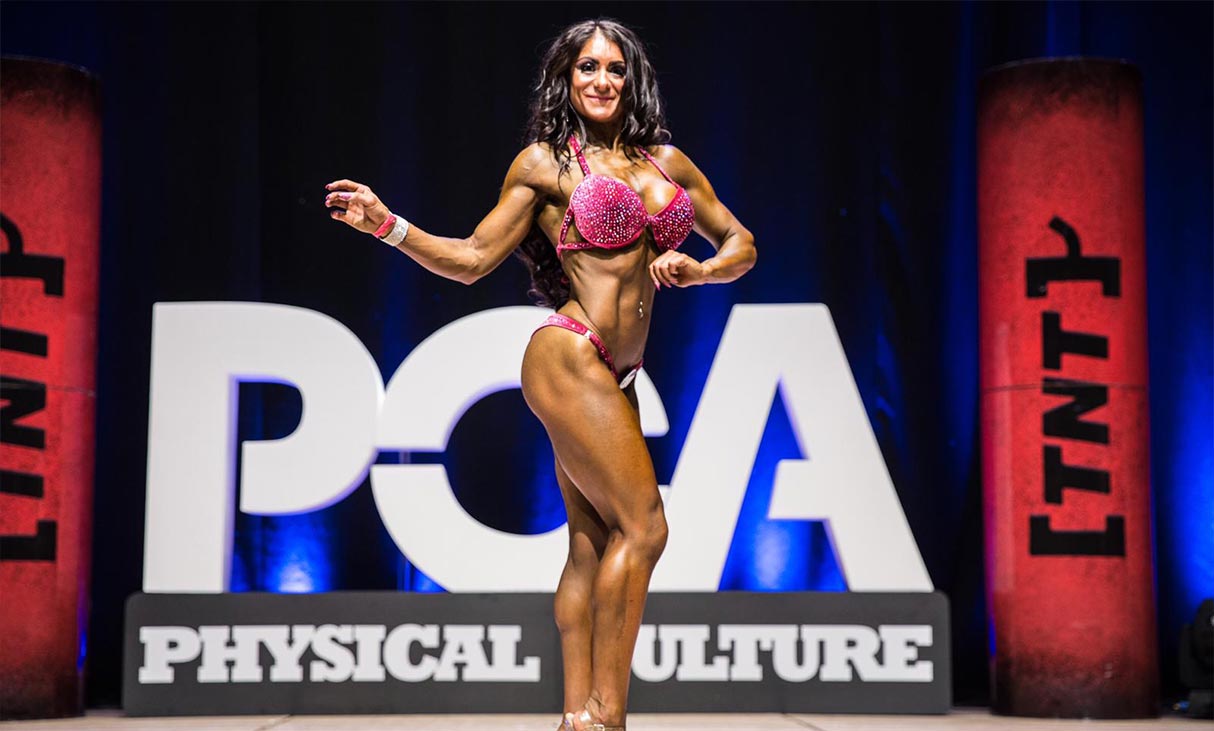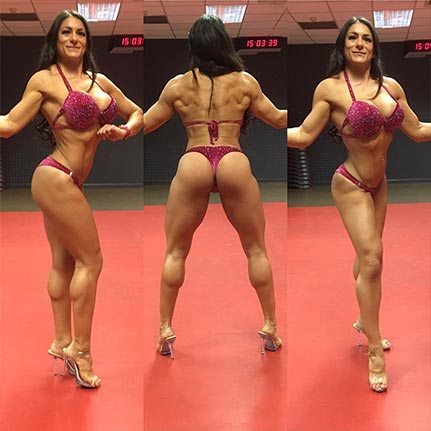 Any athlete knows that clean food and nutrition are key to performance. But for bodybuilders I would say it is most important. I have been competing for over 5 years and know how important food is to competing.
I have always said that prep/diet food doesn't have to be boring, and being used to my own cooking my own food it has been difficult to find a prep food company who will cook tasty food that fit my macros. I've never really trusted anyone one with my food prep until I heard about Simply Prep Meals.
I started using Simply Prep Meals about a couple of weeks before the 2018 British Finals and came 2nd in Britain and have subsequently been asked to compete at the Worlds.
The quality of Simply Prep Meals is amazing, fresh tasty food, all cooked and weighed perfectly to my macros, and so clean that I can even eat them during peak week. I would definitely recommend Simply Prep Meals to anyone, whether you are just looking to eat a little more healthily, save time, want a break from boring tasteless food, or if even if you are a top athlete!
Joe Sheriff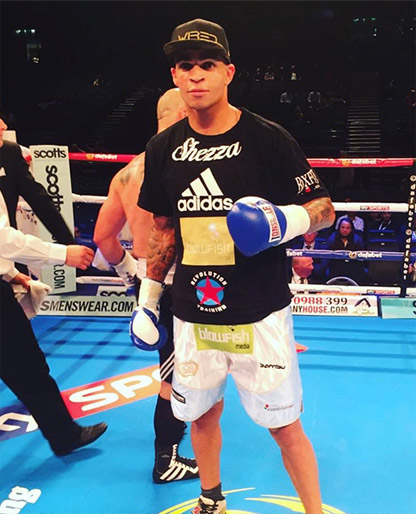 Im currently approaching my 4th year as a professional boxer and have always prepared my own meals up until I started working with Simply Prep Meals. I found when preparing my own meals, it was time consuming especially during a training camp where my schedule is extremely busy. simply prep not only supply me with great tasting food, but the food is always fresh and it's convenient with anyone with a busy lifestyle. The variety of food is awesome and for a sport which requires making a certain weight category, they match my macros to fuel my training sessions. In my opinion, the only good prep company to choose! Great work guys.
Chris Lane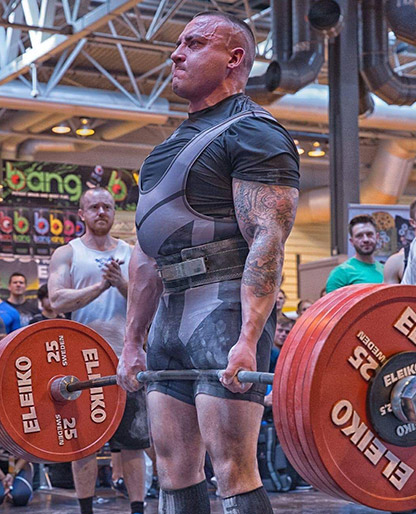 I always go to simply prep because their food not only tastes great but they use fresh ingredients and always take pride in the food they make. As an amateur athlete I know the importance of nutrition and eating the right foods at the right time and having them ready to hand for when I need them. So I compete, simply prep take the hassle & Stress away of preparing the food I need to take away with me, the last thing I want on my mind is the worry of cooking food the night before I travel to an event. I can always rely on the team to cook my food and have it there ready for me when I need it.
Michael Adamou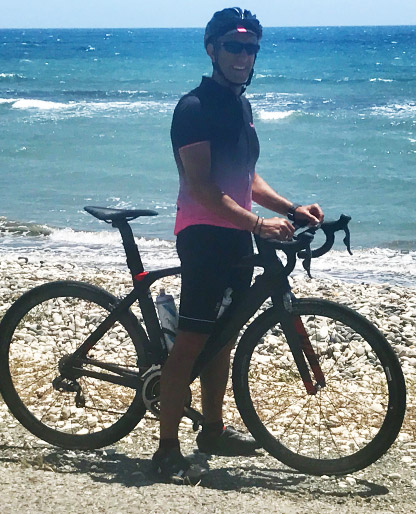 I have used simply prep meals for 3 months now.
I love the fact that I can spend more time on my bike doing sportive's as simply prep meals has saved me so much time preparing my food and taken care of my healthy nutrition. I cycle most days and I need to have a certain amount of protein and carbs and simply prep does that for me!! So easy and so quick. I've also managed to lose that bit of puppy fat I had and now simply prep is helping me maintain a balanced meal that's perfect for me.
I can mix and match the meals as I go along with my orders as well which gives me more variety. After a big 100 mile ride the last thing I wanted to do was come home and cook so I used to order take aways which was not great nutritional food for me. I was burning 2000+ calories and then eating a 'crappy' takeaway and putting most of it back on! Now all I have to do is go onto simply prep meals, place my order and it's at my doorstep prepared and ready to heat. I normally order once a week and freeze what I need. I really could not be without this food now, I love the taste, the ease of use and also love that its really healthy food. It allows me to have cheat weekends and have deserts.
Can't recommend this food enough, love it, love it love it!!! Looking forward to trying all the different combinations on offer and take me out my comfort zone.
Ryan Watts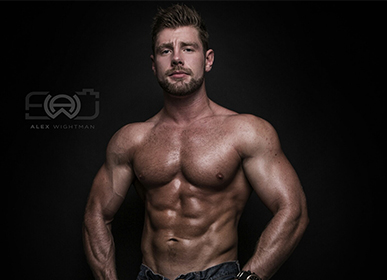 Being a personal trainer, working shifts at the gym, attending shoots and trying to get ready for multiple shows I found it difficult to find the time or energy to meal prep. Simply Prep Meals were a huge help and really carried me through my shows nutritionally and kept me on point with eating clean, weighed out meals regularly. I love all the different options and the ability to chop and change components of their meals and every meal tasted awesome. Would definitely use them again for my next show. Thanks again!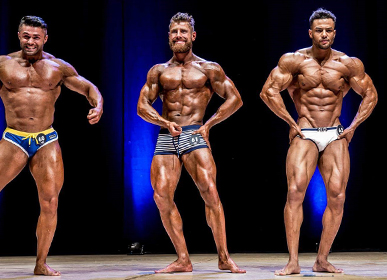 Luke Beasley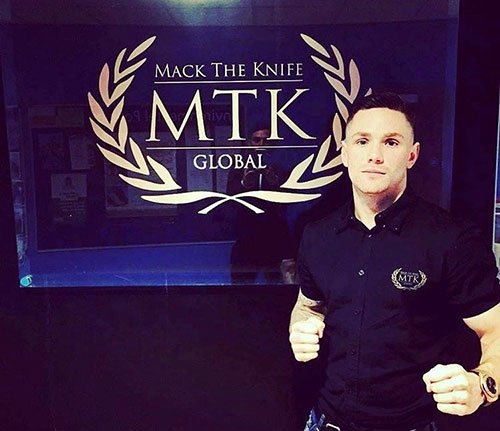 I am making my professional boxing debut on the 28th October and since working with Simply Prep Meals my weight has been spot on. I'm feeling stronger, fitter and have loads more energy for training. After a hard session I look foward to getting a meal down me to refuel my body, and I would definitely recommend anyone to use Simply Prep as the food is tasty, delicious and they fit all of my needs to help me progress.